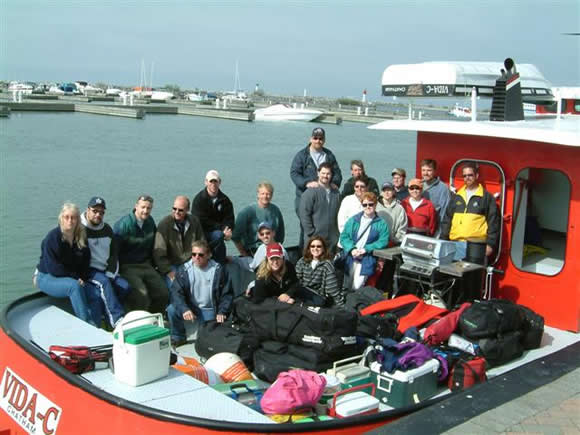 Explore The Underwater World
---
South Shore SCUBA Club
South Shore SCUBA is located in Essex County about 50 km southwest of the city of Windsor, Ontario. Our home base is Kingsville, Ontario, one of the southernmost towns in Canada. We boast members from all over Windsor and Essex County and a handful spread throughout the rest of Canada.
The members of the dive club promote "safe diving" at all times. Unfortunately, there is always a possibility that even with good training and high safety standards, emergency first aid may be required – particularly considering that most of our dive activities occur far from medical facilities. To ensure that we are prepared, South Shore SCUBA owns a First Aid kit, a back board, two oxygen kits, and an AED (Automated External Defibrillator).
Divers Alert Network membership and supplemental personal medical insurance is highly recommended.